Loddon Plains Future Farming Regenerative Agriculture Group
Soil Ecosystem Management workshops
Session one: Presentation and workshop – Wednesday 10th May 6pm – 9pm
Session two: Brekky and Soil biology in the Paddock – Thursday 21st April 8am – 12pm
Join Loddon Plains Future Farming group for two sessions with
Join Loddon Plains Future Farming group for two sessions with UTAS Soil Ecologist Theresa Chapman.
Theresa is a hands-on soil ecologist researching the links between plant diversity and soil biological health. Theresa approaches agriculture from a science background working closely with farmers and land managers and believes that better management of soil biodiversity will lead to better outcomes for farm businesses as well as our catchments, ecosystems, landscapes and communities.
Presentation and workshop
Wednesday 20th April from 6pm – 9pm, Inglewood Goods Shed, Cnr. Station and Southey st. Inglewood
Bring a sod from your best ground and some ground that needs some improvement and learn how to assess your soil and your farms condition to retain moisture through some basic and advanced hands-on demonstrations and information.
Breakfast and Soil Biology in the paddock
Thursday 11th May from 8am – Midday
A morning in the paddock learning tips and tricks to understand visual soil assessments, root development and the benefits in utilising improvement methods to retain soil and improve soil health long term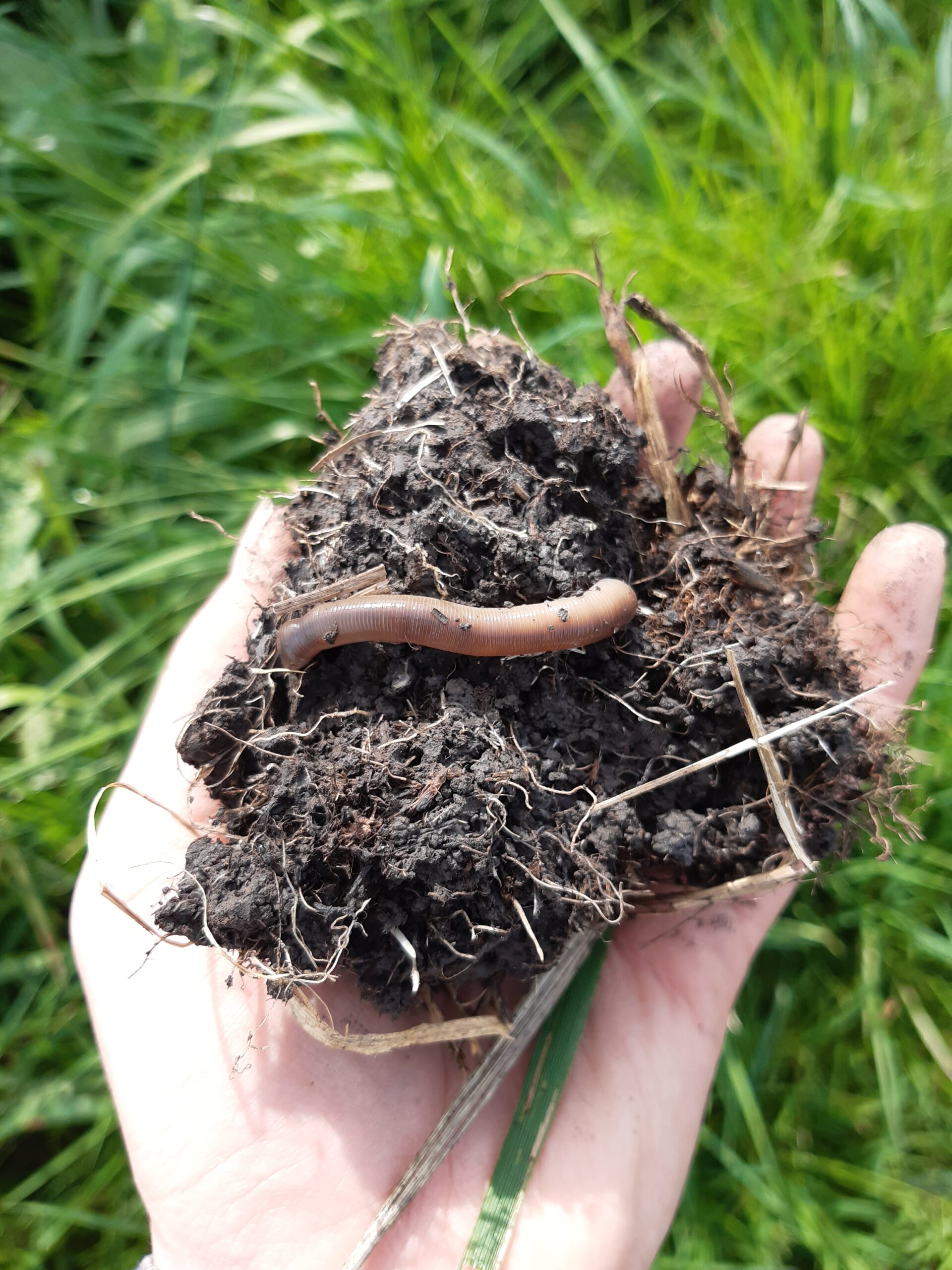 Photo: Jade Killoran, Healthy Farming Systems