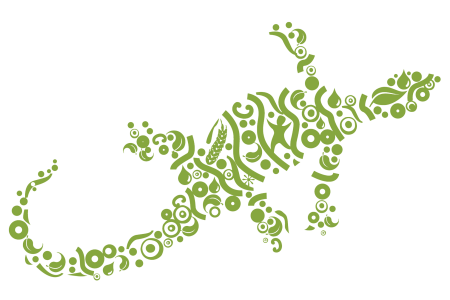 LODDon plains landcare network
The Loddon Plains Landcare Network is a not-for-profit organisation that formed in 2009. Situated on the Loddon Plains in North Central Victoria, it comprises 18 member Landcare and NRM community groups. The Network is overseen by a Committee of Management drawn from member groups. Its mission is securing healthy landscapes on the Loddon Plains.
The Network runs a landscape restoration project called the GOANNA Project aimed at getting large-scale projects off the ground at the Network level targeting priority sites in the Loddon Shire.
Landcare and Community Leadership
LPLN Inc. exists to support its members, its Landcare and NRM member groups and to support the Loddon Plains community in delivering environment and agriculture priorities in the region.
Biodiversity - GOANNA Project
The GOANNA Project (Group Organised Action Nurturing Natural Assets) is Loddon Plains Landcare Network's landscape-scale restoration project delivering community projects, monitoring and education programs across the region. The aim of this program is to enhance and protect areas across the Loddon Plains and its diverse natural and cultural assets.
Sustainable and Regenerative Agriculture
LPLN Inc. is a leader in Sustainable and Regenerative Agriculture in Central Victoria. The LPLN Sustainable Agriculture Strategy aims to proactively facilitate the transition to healthier soils across the Network's agricultural land as the foundation for achieving long-term sustainable landscape change, new economic opportunities and securing the future of the region and halting the exit of its farming families.
The Loddon Plains Landcare Network Inc. is made up of 18 Landcare and environment groups, active across
400 000 ha of private and public land
The Loddon Plains Landcare Network Inc. supports a critical mass of like-minded landholders, volunteers and groups with broad interests in enhancing biodiversity and natural assets across the Loddon Plains.
The network includes 18 groups across the region and works closely with agencies, farming system groups, local government and other community groups to deliver activities relevant to the region.
LPLN Inc. activities brings together nearly 400 land managers responsible for approximately 400,000 ha of private and public land. 
Activities and priorities are guided by:
Landcare member groups
LPLN GOANNA program via its Blueprint for Action and Priority Landscapes Strategy 2021 – 2025
LPLN Sustainable Agriculture Strategy